Welcome
JOIN/RENEW YOUR 2020 MEMBERSHIP HERE!
---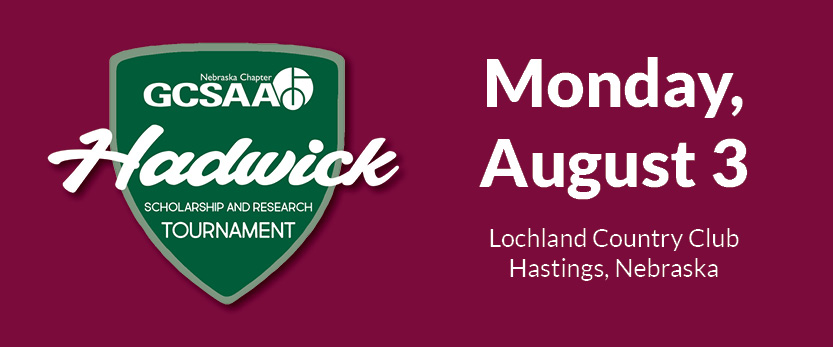 Register your TEAM HERE
Want to be a SPONSOR? Learn more here

Sponsor deadline is Friday, July 24th
Team Entry deadline is Monday, July 27th

Registration / 10:30AM
Lunch Available / 11AM
Shotgun / Noon

We look forward to seeing you on Monday, August 3rd at Lochland Country Club.

Along with Lochland Country Club, we will adhere to all state and county Directed Health Measures, if you feel unwell, please stay home and take care of yourself.

---


Helpful resources and information here






As states and communities across the country begin to re-open in varying capacities, allied organizations have come together to provide a campaign entitled, Back2Golf.

Back2Golf is a comprehensive plan that has been reviewed and is in alignment with the Center for Disease Control (CDC). The guides have been created to help golf reopen where closed and/or remain open responsibly while observing social distancing guidelines.

We encourage you to review the guides as prepared by each allied organization, in addition to following all state and local directed health measures:

CMAA Club Re-Opening Resources
CMAA Considerations for Re-Opening a Club Post COVID-19

GCSAA Guidelines for Opening up the Golf Course During COVID-19
GCSAA Signage Templates

Back2Golf Guidelines for Opening Up Golf, presented by the Allied Golf Organizations

Back2Golf Operations Playbook

---

Our Nebraska Best Management Practices manual is completed. We encourage you to view the manual here, and customize to your facility.

---
UPCOMING EVENTS
August 3rd / Hadwick Tournament / Lochland / Hastings, Nebraska
---
Be sure to follow us on Twitter - you can find us @NebraskaGCSA
To keep up with the latest information on Emerald Ash Borer in Nebraska, please visit www.EABNe.info.
---